Garden Based Herbalism
Herbal medicines abound in our bioregion. Herbs disguised as ornamentals and "weeds" await your discovery. By studying the foundations of garden-based herbalism, we will learn how to safely prepare and use garden herbs for teas, poultices, salves, tinctures, and more.
In this course, you will smell, feel and taste your way to understanding the uses for dozens of plants from our unique bio-region. This class is not only educational, but also very engaging, entertaining and fun!
For thousands of years, people have been harvesting herbal medicines from their home gardens for basic family needs. Become part of this evolving tradition using the garden and wild lands as a classroom. This is a dynamic and hands-on introduction to the art and practical application of garden herbalism.
We will spend over half of our time outdoors, where we'll harvest common herbs and discuss their uses and cultivation. We will then bring the herbs back to the classroom and learn how to make effective teas, oils and remedies for commonly encountered health challenges including stress, sleeplessness, indigestion, and minor wounds.
By effectively preparing and using herbs, we inspire and empower the healer within. This work rejuvenates the senses and steeps us in the wonder of nature's healing powers. Participants will leave with an abundance of practical and easily implemented information, and a sampling of herb plants to transplant at home.
6 Friday classes (3 hours long each) and 3 Saturday classes (5 hours long each) for a total of 33 hours.
Fall
Friday, October 12th, 3:30-6:30pm
Friday, November 9th, 3:30-6:30pm
Saturday, November 10th, 10am-3pm
Winter
Friday, January 11th, 3:30-6:30pm
Friday, February 1st, 3:30-6:30pm
Saturday, February 2nd, 10am-3pm
Spring
Friday, March 8th, 3:30-6:30pm
Friday, April 5th, 3:30-6:30pm
Saturday, April 6th, 10am-3pm
Class $375 (Limited to 15 people)
Learn and practice Qi Gong with Darren Huckle.
Wear loose fitting clothing, comfortable shoes. Suggested to bring layers for sun protection and or coastal fog.
Go to http://santacruzpermaculture.com/herbalism/ to register
For questions about the class email rootsofwellness@gmail.com 
Holiday Gift Salve Making
Saturday or Sunday December 15th or 16th
9:30 AM – 12:30PM
Come learn how to make a multi-purpose herbal salve while making gifts for your family and friends. Herbal salves are a fantastic gift that can be used throughout the year for cuts, scrapes, burns, sprains, as massage salve, etc. Similar to Neosporin, only 10x more effective because the salves promote the healing of tissue as well as preventing infection.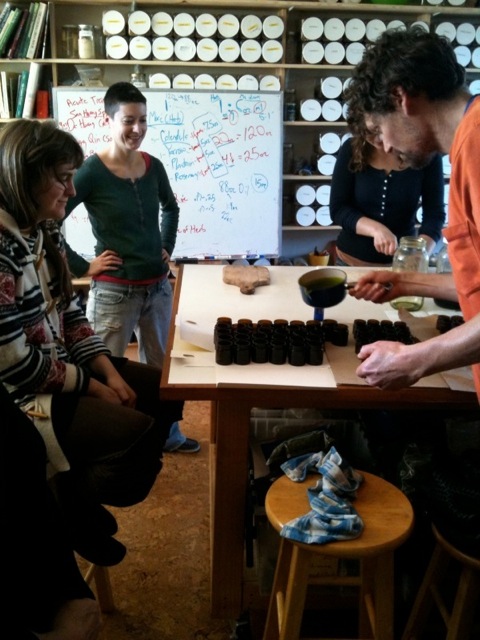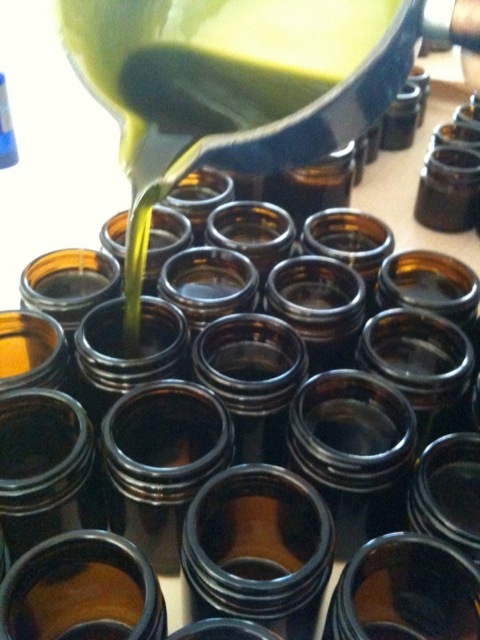 Each participant will make 8 jars of salves (4 – .8oz and 4 – 2oz) containing organically grown ingredients including local olive oil, herbs and essential oil. You will learn the function of each herb in the salve as we take a walk in my garden where these herbs grow. There will be simple labels and markers that you can use to decorate the salve labels. If you are the artsy type, feel free to bring stickers, sparkles, special pens or any other decorations for the jars. You will leave empowered to repeat the process on your own for years to come.
Class size limited to 10 participants. Pre-registration is a must as space is limited.
Registration Info
Early bird by Dec 1st: $100
Registration after Dec 1st: $110
Price includes materials for your 8 jars of salve. (over $120 worth of salve at retail prices)
** For an extra fee, you can make more than 8 jars at the class, please let me know if you are interested in this upon registration.
Payment Options- Paypal link to be installed soon or call Darren at 831 334 5177
Pay by Paypal